Brian Daniels
EAW Hall of Famer





Posts

: 3340


Age

: 22


Subject: GRAND RAMPAGE FULLY POSTED! April 17th 2017, 2:27 pm

---
Mr. DEDEDE
EAW Hall of Famer





Posts

: 3381


Age

: 26


Hailing From

: Calabasas, California


Status

: Kneelin' on needles


Subject: Re: GRAND RAMPAGE FULLY POSTED! April 17th 2017, 4:03 pm

---
Nasir Moore
Dynasty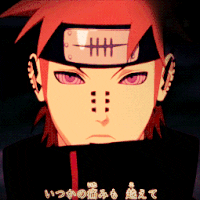 Posts

: 3101


Age

: 21


Hailing From

: Brick City BITCH~!


Status

: If you don't like your destiny, don't accept it. Instead, have the courage to change it the way you want it to be~!


Subject: Re: GRAND RAMPAGE FULLY POSTED! April 17th 2017, 4:09 pm

---

one of the best shows ive ever read~!
Terry Chambers




Posts

: 506


Age

: 26


Status

: #RebuildMode


Subject: Re: GRAND RAMPAGE FULLY POSTED! April 17th 2017, 5:41 pm

---

WHEW
TLA
Voltage





Posts

: 2967


Age

: 26


Hailing From

: Where they ain't want me to be #ThaHall


Status

: Bein' a badder hombre than ever before


Subject: Re: GRAND RAMPAGE FULLY POSTED! April 17th 2017, 6:19 pm

---