₡HɆLSɆɅ ♥ CⱤØ₩Ʃ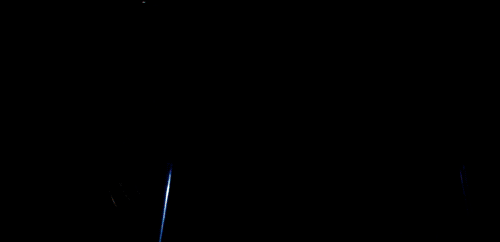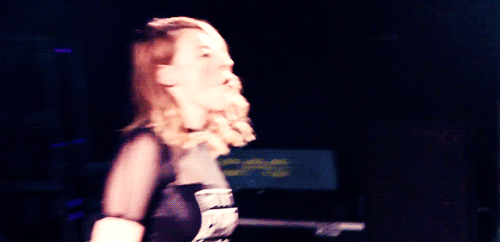 ɃɅSIȻ ỊNḞØ
Ring Name: Chelsea Crowe
Nickname(s): 'The Black Heart' (note: she does not use these nicknames herself, but they are what people refer to her as – much to her dismay)
Height: 5'8"
Weight: 120 lbs
Age: 23
Billed From: Auckland, New Zealand
ȦP₱EAЯΛNCΣ

Picture Base:
Dahlia Black
[X]
In-Ring Attire:
Example images:
[X]
[X]
– Same as picbase as seen in these images: mostly black, with the only hint of colour coming from her blue and white boots, and the only significant difference being the number of rips in her tights or fishnets.
Entrance Attire:
She will usually wear a modified sleeveless shirt, which is either a piece of her own merchandise or her opponent's. Though this isn't to show friendly support or sportsmanship, only to play mind games and disrespect her opponent further.
Segment Attire:
Example images:
[X]
[X]
-  If wrestling some time after the segment, she'll be seen wearing pretty much what is in the first pic: her ring gear with the addition of skinny jeans and a sleeveless top. If not set to wrestle any time soon, she'll usually be wearing something the same as or similar to the other image: a lot of dark colours, and something that shows a bit of formality and authority as opposed to completely casual clothing.
ΣNTR₳N₡E ⱰESCⱤIPҬIO₦

Theme Song:
'Born to Die' by Sidewalks and Skeletons
♫
Detailed Entrance Description:
The lights go down as the sound of 'Born to Die' by Sidewalks and Skeletons fills the arena. Just as the beat drops, Chelsea Crowe steps out onto the stage, suppressing her laughter at the negative crowd reaction. She saunters down to the ring, taking her sweet time, pausing every so often to mock or blow a poisonous kiss at a select few 'fans'. She continues to just as slowly make her way into the ring, climbing onto the apron and just waiting there for a moment, laughing at the frustrated fans. After stepping between the ropes with as much languidness as she can afford, her face drops into a more severe expression, and she comes to a halt in the centre of the ring. If her opponent is in the ring, they'll feel the full brunt of the disgusted look across Chelsea's face, and if they are yet to arrive, her malice travels up to the stage, as if warning them. Going to lean in her corner, Chelsea rests against the ropes as her music fades out.
ΪN-ɌING ĮNFȮ

Disposition:
The cockiest, most arrogant, self-assured heel she can be
Motivations:
Money and fame, as simple as that. She's not here for a legacy, to live out her passion, or to inspire fans. She wants a long-lasting retirement fund and enough money to buy what she wants, when she wants – or at the very least, sycophants who will buy what she wants for her.
Tendency to Cheat:
If needed
Gimmick:
Chelsea Crowe is a woman who knows what she is doing. Behind the exterior of 'Hot Topic-brand edginess' lies a calculating mind, one that knows how to play the world like a violin. She knows what works: sex sells, marketable punk rock that you can suck on without fear of it cutting up your mouth sells. And so this is what she presents to the world, luring them in only to snap back at them with razor sharp wit and suffocating amounts of sarcasm. If you find yourself in her path, she will cut you up with her words before dicing you with her in-ring technique, with absolutely no remorse.
If you wanted someone who will cry about living her childhood dream – or someone who even had a dream of becoming a wrestler – then look elsewhere, because Chelsea is not your girl. She came into this business through someone else, and after being told she had a talent, she's going to milk it for all it's worth. Disrespectful, deceptive, and despicable, she has no time for your games, your catchphrases, or your oh-so-pointless nicknames. Quit with the passion and legacy BS and show her who she has to beat to get a higher paycheck. She's just here to prove she's the most profitable woman around, and to do that, you don't need a pet name for your fans or a new title to call yourself by – you just need a USP. And hers? Not giving a single fuck.
Wrestling Style:
Chelsea is all about slowing the match down to her own pace. If she doesn't need to exert herself, then she won't, and she will always be looking to use sleeper holds and submission moves in order to wear an opponent down and preserve her own energy. Her strikes are fierce and her finishers and signature moves are made more impactful by her stamina-conserving strategy early in the match. And though she can move fast and shows incredible agility at times, she keeps the pace as slow as she can, just to break her opponent under the pressure when she decides to shift into top gear suddenly. But what makes her the most dangerous is the cold, calculating demeanour behind it all – everything she does in the ring has a purpose, from the seemingly throwaway small package to swing momentum back into her favour, to the abrupt change in pace from a brutal series of fast strikes to a slow and methodical sleeper hold. Chelsea isn't here to be overly-flashy all the time, because at the end of the day, she's here to make money. And suffering from a broken neck because you got too ambitious doesn't cash checks.
Speciality Match/Favourite Match Type:
Anything involving rules that she can bend or people she can leave to do all the work: tag matches, battle royals, normal singles matches, or any multi-person matches are her favourites.
Least Favourite Match Type:
Matches that involve a lot more exertion than most normal ones: ladder matches, cage matches, and anything that doesn't involve a straightforward pin/submission/KO win condition.
Weapon of Choice: Chelsea is an intelligent fighter, and is known to make weapons out of whatever she can find lying around at ringside: wrenches that the ring crew leave hidden under the ring, the multitude of wires from the commentary table to choke an opponent, or possibly the ring bell if need be. She's even been known to take items from the crowd – a loose necklace or chain, a heavy bracelet, and even mobile phones and cameras – and use those to either choke or knock out an opponent before carelessly throwing the stolen weapon away.
MØṾESΣṪ
Common Moves:
-
Rib stomp
- Kicks and stomps to the face/head on a grounded opponent
- Sleeper hold (sometimes luring the opponent in by playing possum)
- Grounded headlock/wristlock/waistlock (all done to slow down the pace of the match, strategise, and gain heat from the crowd)
-
Kneeling hangman's neckbreaker and DDT combination
-
Corner knee strikes and stomps to the back
-
Basement knee strikes and grapevine sleeper hold
-
Rope-assisted bodyscissors jaw clutch
- Forearm strikes
-
Rope-assisted neckbreaker
-
Bridging northern lights suplex
-
Northern lights suplex and double foot stomp combination
- Knee drop variations (running, standing, diving, handstand, etc.)
- Spear
- Reverse DDT
- Leg lariat variations (running, rebound, corner, basement, springboard, short-arm,
rolling
, etc.)
- Cobra clutch backbreaker
- Multiple kick variations (
switchblade
, axe, soccer, bicycle, etc.)
-
Rolling arm snap
-
Corner step-up foot choke (with gratuitous taunting)
- Shining wizard
-
Kneeling facebuster and arm twist side kick combination
-
Basement running mushroom stomp on head
Signature Moves:
- Bankbreaker (Gory lock facebuster –
[PREVIEW]
)
- The Little Death (Roundhouse-feigned superkick, sometimes followed by a roundhouse kick –
[PREVIEW]
)
- Tornado small package – used to get a sudden pinfall over a stunned opponent or to gain the upper hand if losing –
[PREVIEW]
- The Haka (Double knees in the corner followed by a cannonball)
- Ka Mate (Leg drop DDT –
[PREVIEW]
)
Finishing Moves:
- Chelsea Smile (Knee drop facebuster –
[PREVIEW]
)
- The Crow's Nest (Headscissors kimura lock – used as her submission finisher –
[PREVIEW]
)
- Punt kick (if in a no DQ setting, she will often do a
steel chair-positioned variation
)
- The Dreamkiller (Double footstomp moonsault/moonstomp – this is her rarer finisher, which will practically always guarantee a win when used –
[PREVIEW]
)
NØTɆƧ

Taunts and Mannerisms:
At the beginning of a match, she will often lean against the ropes in her corner, staring her opponent down with an unwavering malicious glare. This can lead to her dragging out the match, stopping a fast-paced opening to the bout, and psyching out or evaluating her opponent.
If she has her opponent in a submission hold, she will spew trash talk their way, sometimes even shouting it in their ear as she attempts to wear them down both physically and mentally.
She will often use the ropes to her advantage: not breaking a hold because of a ropebreak until down to the absolute last second of the ref's five count, using the ropes to trap her opponents in illegal submission holds, and sticking close to them if possible when situations become bad for her.
Very little respect for the referee and other officials will be shown in a match. Chelsea isn't afraid to argue with them over a count, she can get in their faces and may even dare them to DQ her, and when the match is over she usually refuses an official's help or the referee's attempt to raise her arm in victory. Her dislike for authority figures does not entirely extend outside of the ring, as there she will be more manipulative and scheming, but inside the ring, she can't hide her dislike for whichever unfortunate official is refereeing her match.
EAW Record:
8 W - 2 L - 1 NC
EAW Match History:
-Debuted at Empire: Manifest Destiny by attacking Kimi Hendrix
-Empire 10/05/2017 - went to a no contest with Stephanie Matsuda after Kimi Hendrix interfered and attacked Chelsea (no official winner announced)
-Empire 10/12/2017 - teamed with Megan Raine and defeated Sydney St. Clair and Kimi Hendrix
-Empire 10/19/2017 - defeated Kimi Hendrix in a no holds barred match
-Empire 11/9/2017 - defeated Aria Jaxon via referee stoppage
-Empire 11/16/2017 - defeated Sheridan Muller
-Empire 11/24/2017 - Stephanie Matsuda defeated Chelsea Crowe
-Empire 12/1/2017 - defeated nine others in a battle royal to become
#1
contender for the EAW Specialists Championship
-Empire: Bloodletter (12/9/2017) - Consuela Rose Ava defeated Mallory Wilde, April Song, and Chelsea Crowe to retain the Specialists Championship
-Empire 12/14/2017 - teamed with April Song and defeated Sydney St. Clair and Andrea Valentine
-Empire 12/21/2017 - defeated Mallory Wilde
-Empire 1/11/2018 - defeated Sydney St. Clair
Achievements:
Most Valuable Elitist:
- Beef of the Week (vs Aria Jaxon [#117])