Zaibatsu is a stable created by Stephanie Matsuda, Carlos Rosso, and Mao Ichimichi as a united front to advance their careers in the wrestling industry. Tired of being left behind, the three of them are determined to show EAW what it means to 'play the game' on the championship level.
Theme Song: "Kill Jill" by Big Boi
Mao Ichimichi - "The Manager"
Ichiban Agency CEO/Senior Agent
As the Founder of the Ichiban Agency, Mao sent her early years managing Carlos Rosso under the moniker of Poison. During that time she attended Kyoto University where she graduated with a Master's in Sports Management. She also has a Bachelor's in Economics. Ms. Ichimichi later became the personal manager and financial advisor of Stephanie "Cloud" Matsuda. This lead to Stephanie's C9 Brand coming under the umbrella of a company what would soon fall under the Zaibatsu's umbrella.
Stephanie "Cloud" Matsuda - "The Centerpiece"
EAW Elitist on the Empire Brand
The leader of the stable. Stephanie's goal is to leave a mark on the wrestling industry as one of the most dominating performers in the business. Her first and foremost priority with Zaibatsu is to obtain as many accolades and titles as possible; it is the War Queen's crown jewel, serving as a powerful backstage bargaining platform as well as a display of Zaibatsu's power.
Carlos Rosso - "The Enforcer"
EAW Elitist on Voltage
Carlos Rosso is the stable's veteran "field general", so to speak. He is the team's strategist, planning such things as match run-ins, backstage attacks and the like in order to maximize Zaibatsu's effectiveness. He is the only person Stephanie truly trusts with this task. 
The Wild Boys - "The Pointmen"
EAW Elitists on NEO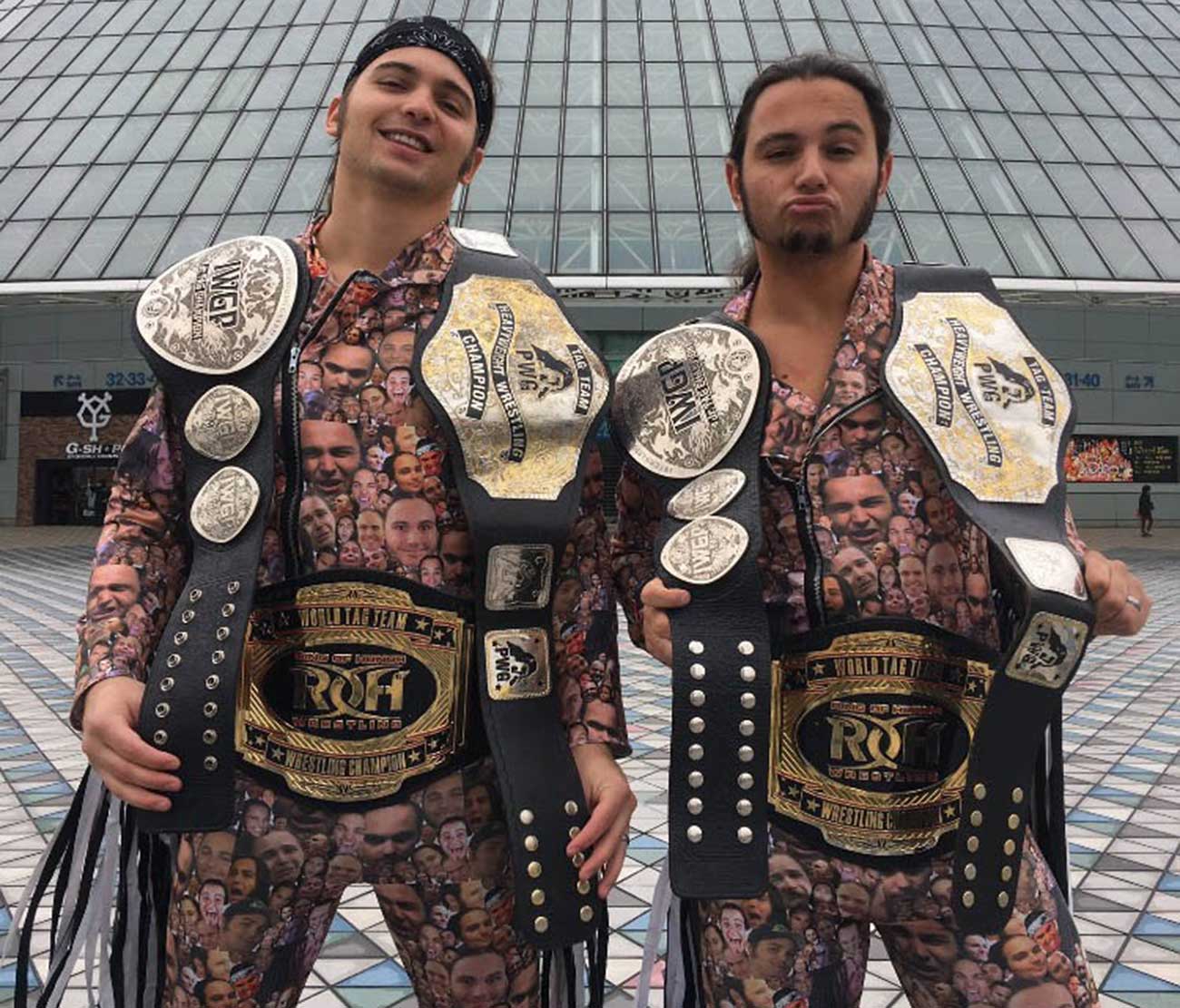 These guys are the goon squad for Zaibatsu, who are sent out to fulfill a variety of requests. the Wild Boys are very loyal to Stephanie Matsuda, who was her first students, unofficially.
Monica Vaughan - "The Hanger-On"
Personal Manager/Valet of Stephanie Matsuda
Monica is the girlfriend of Cloud Matsuda. Mao put all business related to Stephanie in her hands so she can focus on the agency at hand. 
EAW Accomplishments- EAW Unified Tag Team Championship (2x, Carlos)- EAW Interwire Championship (2x, Carlos)- EAW Specialist Championship (1x, Cloud)