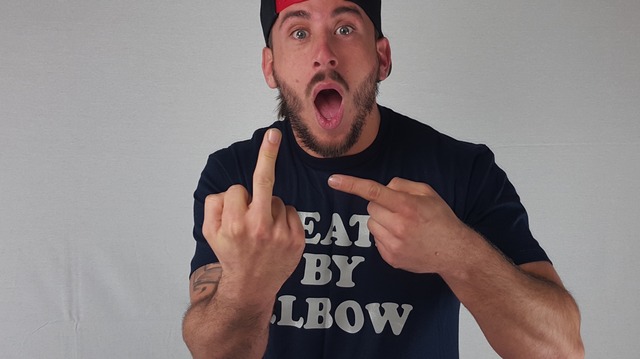 Danny Noxx
• Picture Base •
J.T. Dunn
• Nickname(s) •
-Prince of Noxxville
-Knock Out Kid
-King Noxx
 Ring Alias(es) •
Daniel Noxx
Danny Noxxic
• Given Name •
Daniel Noxx
2 Years Pro
• Height •
6 Ft
• Weight •
186 lbs
 • Billed From •
Knoxville, TN
• Alignment •
Tweener (Mainly Heel)
• Disciplines/Styles •
[STRONG STYLE]
Elbow Strikes, Knee Strikes, Very physical style, Technical with high risk tendencies. Also very arrogant.   
• Similar To • Who would you compare your character's in-ring style to
-Chris Hero
-JT Dunn
-Sami Callihan
• Gimmick Description •
Knock Out Artist: He believes that nothing is greater than hitting and knocking his opponent out. As he is not paid by the hour he believes the shorter the match the better./Legacy Redeemer: He is obsessed with redeeming the legacy of the Noxx name and doing whatever is necessary to become the only Noxx that matters.
• Entrance Theme •
"One Finger And A Fist" Drowning Pool
• Entrance Description •
"One Finger and a Fist" hits the speakers and as the crowd has a mixed reaction out comes Danny Noxxic in a "Death By Elbow" T Shirt and a backwards "Strong Style" flat bill cap. He does a little strut dance down to the middle of the ramp. He turns to the crowd and does air elbow strikes and then runs and slides into the ring, he then exits the ring and sits on the middle rope as he takes in the moment as he awaits for his opponent.
• Biography •
Danny Noxx is the younger brother of Independent Circuit veteran Chris Noxx. Growing up and practically being raised by Chris Noxx he grew up on the streets. When broke onto the scene everyone compared him to his other brother and as history would go down everyone would hate his brother so he felt a need to be his own man so he took on the last name of Noxx. He tagged with the son of the icon Chris DeLion and lifetime friend, Jakob DeLion, as the World's Most Wanted. He has branched off to be everything his brother isn't and bring honor back to the Noxx name.
• Fighting Style •
-Strong Style(Elbow strikes, Knee strikes, Headbutts, Kicks, Forearm strikes, very stiff and physical.
-Heel tactics such as roll ups, along with hits in the corner and along the ropes, uses environmental advantages, and focuses on body parts when needed he just about does anything to win.
-Technical Style (Has unique holds in his arsenal but ultimately uses these holds to hit a unique strike but can grapple with the best of them)
-Reckless Style (He on occasion will go for big flying moves to take an opponent of his game, fly through the ropes, etc)
• Moves Set •
(These are your character's common moves and you shouldn't have more than eight per category and no less than three. This list allows match writers to write matches the way you WANT your character to be written)
Strike
1. Mafia Kick
2. Inside Elbow Strike
3. Hesitation Drop Kick
4. Flash Kick
5. Ripcord Rolling Elbow
6. Knee Strike
 Grapple Front
1. Water-Wheel Slam
2. Piledriver
3. Reverse Dragon Screw
4. Standing Hangman's Clutch
5. Flip Neckbreaker
6. Floatover into Pin Suplex
Grapple Back
1. German Suplex
2. Attempt of Neckbreaker but turns it into an elbow shot
3. Attempt of Neckbreaker but turns it into kick to the back of the head
4. Hangman's Clutch
5. Roll Up Pin
6. Wheelbarrow Back-Stabber 
Ground (strike attacks, ground grapples, submissions)
1. Various Stomps (Practically any body part right down to fingers, sometimes does it off the ropes)
2. Standing Flip Senton
3. Jumping Double Foot Stomp
4.  Single Legged Boston Crab
5. Standing Cannonball Senton
Corner (Strike, top rope grapple etc)
1. Apron Capture Hangman's Clutch
2. Top Rope Cavate Cutter
3. With his back to his opponent hits elbow strikes alternating between his left and right elbows, he then hits a super kick to the gut and hits a buckle bomb back into the corner
4. Running Mafia Kick into the corner
5. Concussion Avenue (Running knee trembler to a seated opponent)
Aerial/Rope (for high flyers)
1. Out of ring Slingshot Plancha
2. Over The Top Suicide Dive
3. Slingshot(Into Ring) Double Knee Facebreaker (Codebreaker)
4. Flying Leg Drop (To opponent laying on top of barricade,table, top rope, etc)
5. Spring Board Elbow Drop
Diving
1. Diving Cross-Body
2. Double Foot Stomp
3. Diving Elbow Drop
4. Diving Blockbuster
5. Flying Knee Strike
Running ( Grapple, Strike etc)
1. Extra Tilt A Wheel Head-Scissor (Rope Rebound)
2. Jumping Heel Kick
3. Forward Roll Into Complete Shot
4. Ace Crusher (Running Cutter/Does to standing or kneeling opponent)
5. Pop Up Knee Strike
• Signature Moves •
(There are moves that are very common in your character's matches, they can be used to set up your finishers or even finish matches. You should have at least two and no more than three. If you use a personalized name for a move, then list its common name in parentheses.)
1.

     
Noxxic Special (Suplex into a cutter, after hitting the move he keeps his hand around his neck and applies a Dragon Sleeper)
2.

    
 Springboard Double Foot-Stomp
3.

    
Knee Trembler
• Finishing Moves •
(These moves are used to end matches. You should have no more than two finishing moves. Your first finisher would be your character's preferred finisher. If you use a personalized name then list its common name in parentheses.) 1st Finisher
(Preferred finisher)
"Death By Elbow"(Ripcord Roaring Elbow/Rebound off the ropes into Death by Elbow/ Rebound Death by Elobw/ Mid-Air Death by Elbow)
2nd Finisher (Second finisher)
"KTFOhno" (KTFO..spinning back kick to the gut. Once his opponent is down he stomps on the back if his opponent's neck making his opponent pop up to his feet to get hit with a Elbow Strike/ Death By Elbow)

Favourite match type: Tag Team Match

Least favourite match: Six Man Tag

His preferred weapon: His elbow!